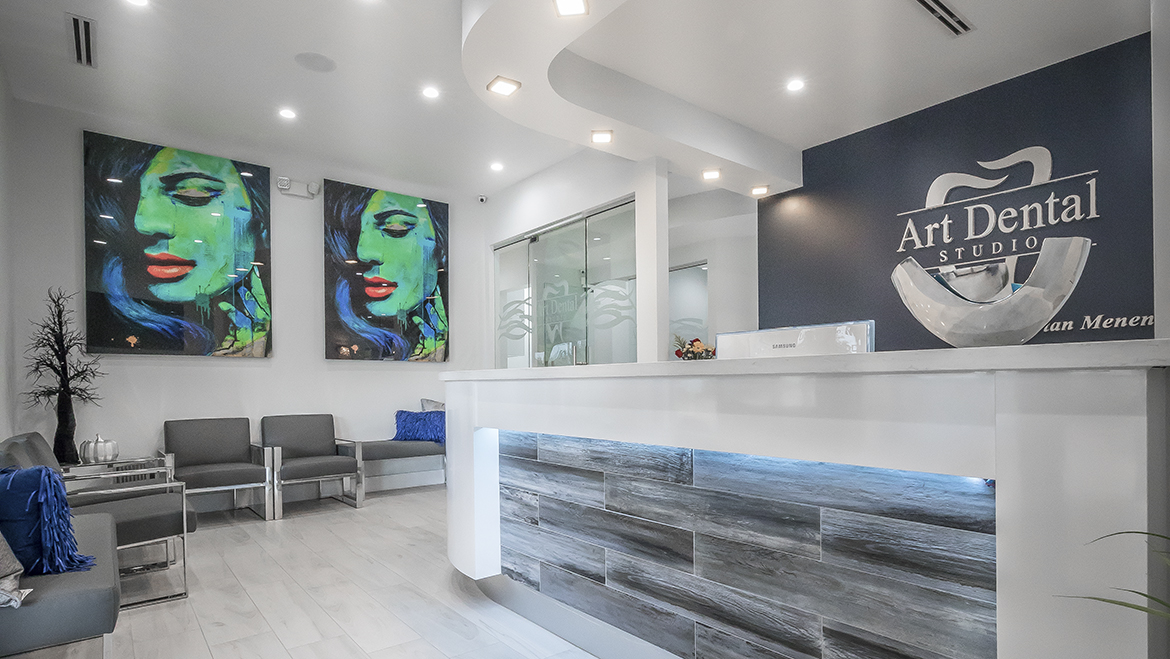 Welcome to Art Dental Studio
High Care State of the Art Dental Care Facility
Our patients just love the cozy and caring environment we deliver to each of them.
Dr. Menendez and her amazing staff are always there with you from the moment you
step through the door until you are finished with your treatment.
We pride ourselves in offering high quality dental care services!

Call us for an appointment and turn your next dental checkup into
a pleasant experience.
More Information
Make an Appointment Today!
You can contact us anytime
Contact Us
Our Address
10026 Griffin Road, Cooper City, FL 33328
Phone
Phone: (954) 233-0707
Fax: (954) 252-4309
Open Hours
Monday: 12:00pm - 8:00pm
Tuesday: 9:30am - 6:00pm
Wednesday: 9:30am - 6:00pm
Thursday: 8:30am - 3:00pm
Friday: 9:30am - 6:00pm
Saturday: By Appointment Only
Sunday: Closed
We eliminate the inconvenience
of multiple visits
No second crowns or temporaries
No unprofessional doctors
No poor quality products
More about us
Innovative Technology with a Professional Dentist
Make Appointment or call us at (954) 233-0707